At
Fahrney Keedy
, we believe in the power of stories; our own century-long history began with a great one. Not long after Washington County was formed in 1776, a young doctor made his way to the Mapleville area and began practicing medicine in a small log building on the side of Maryland Route 66. Consulting the local Native American tribes and scouring the region for botanical plants, the doctor patented numerous natural and innovative medicines meant to cure the nation's ills.
All from this log building on the side of a rural Washington County road, a building which stills stands today, Dr. Peter Fahrney meshed reverence with science, insisting that remedies could be found in the nature that surrounds us and that nothing was placed naturally in this world without a use. Those vegetations that we so casually dismiss as "weeds," Dr. Fahrney argued, are simply "flowers in the wrong place."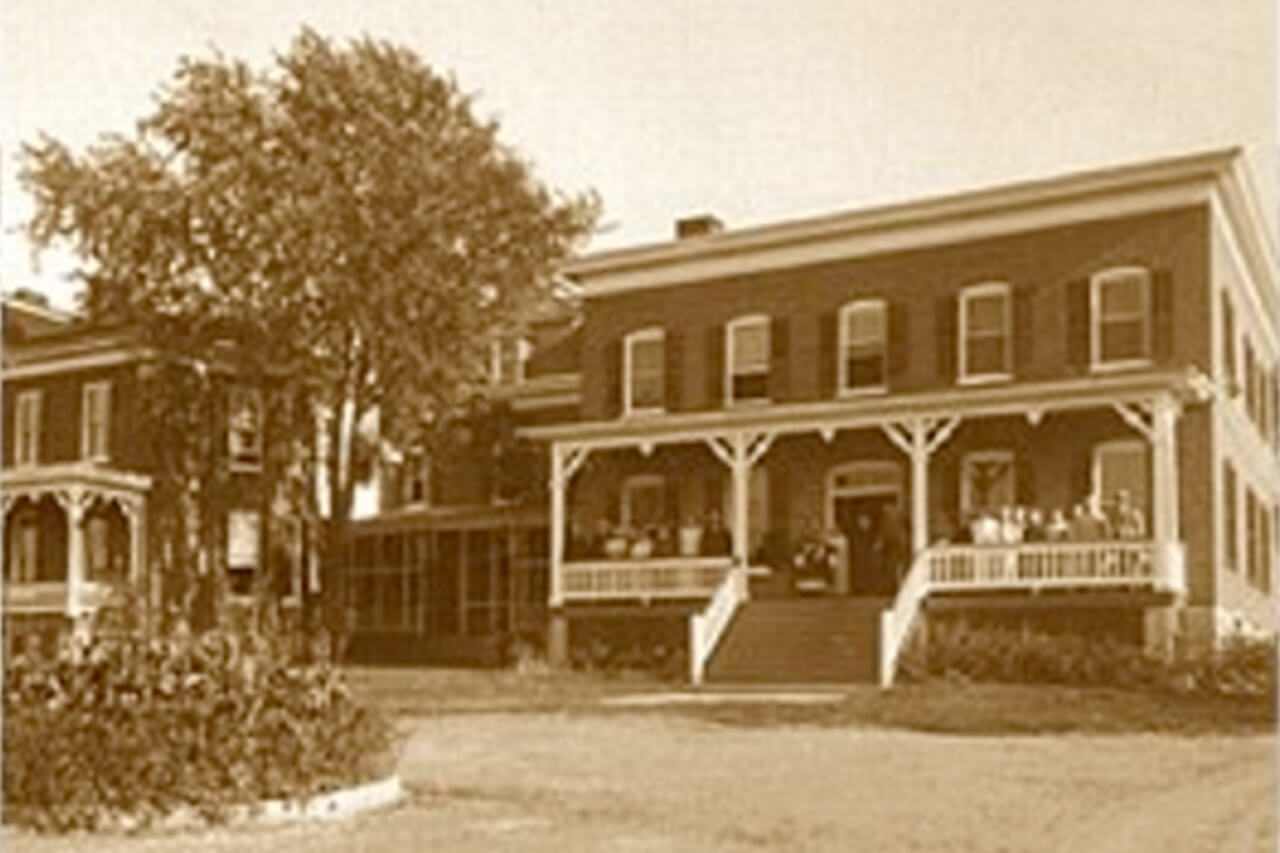 Discover More About the Fahrney legacy to the greater region at the Boonsboro Historical Society website.
From this weathered log building, a family and a legacy bloomed, and in 1905 the grandson of Dr. Peter Fahrney made a gift of the family's land and buildings for the purpose of providing seniors a dedicated place to receive quality, compassionate, and faith-based care in Boonsboro, MD.
In 1952 a bequest from the estate of Hagerstown businessman Clarence Keedy was accepted and the name of the facility was changed to Fahrney Keedy Memorial Home. As our Independent Living Retirement Village was established in 1962 we became known as Fahrney Keedy Home and Village, which now includes 62 cottages and apartments.
Most recently in 2016, our name and our outlook adopted a decidedly more forward-looking direction as Fahrney Keedy Senior Living Community with our new Master Plan for Growth which will expand the physical site and new programs to help enrich the lives of our seniors.