IL Expansion Cottage Models
Fahrney Keedy is expanding its Independent Living community by 36 units!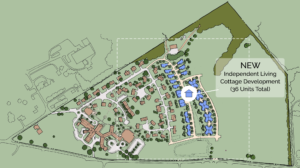 Quadraplexes, duplexes, and single-family cottages will be available and, during the initial stages of construction, you can customize one to your liking. Click on the map for more information and to choose your options for your new home! For more information, call Kathy Neville, Director of Independent Living, at 301-800-7987.
Independent living tailored for you is one of many ways Fahrney Keedy is enriching the lives of seniors!
Take a Virtual Tour
Click on the blue buildings in the map for a virtual tour of each of the 6 new cottage models to be constructed.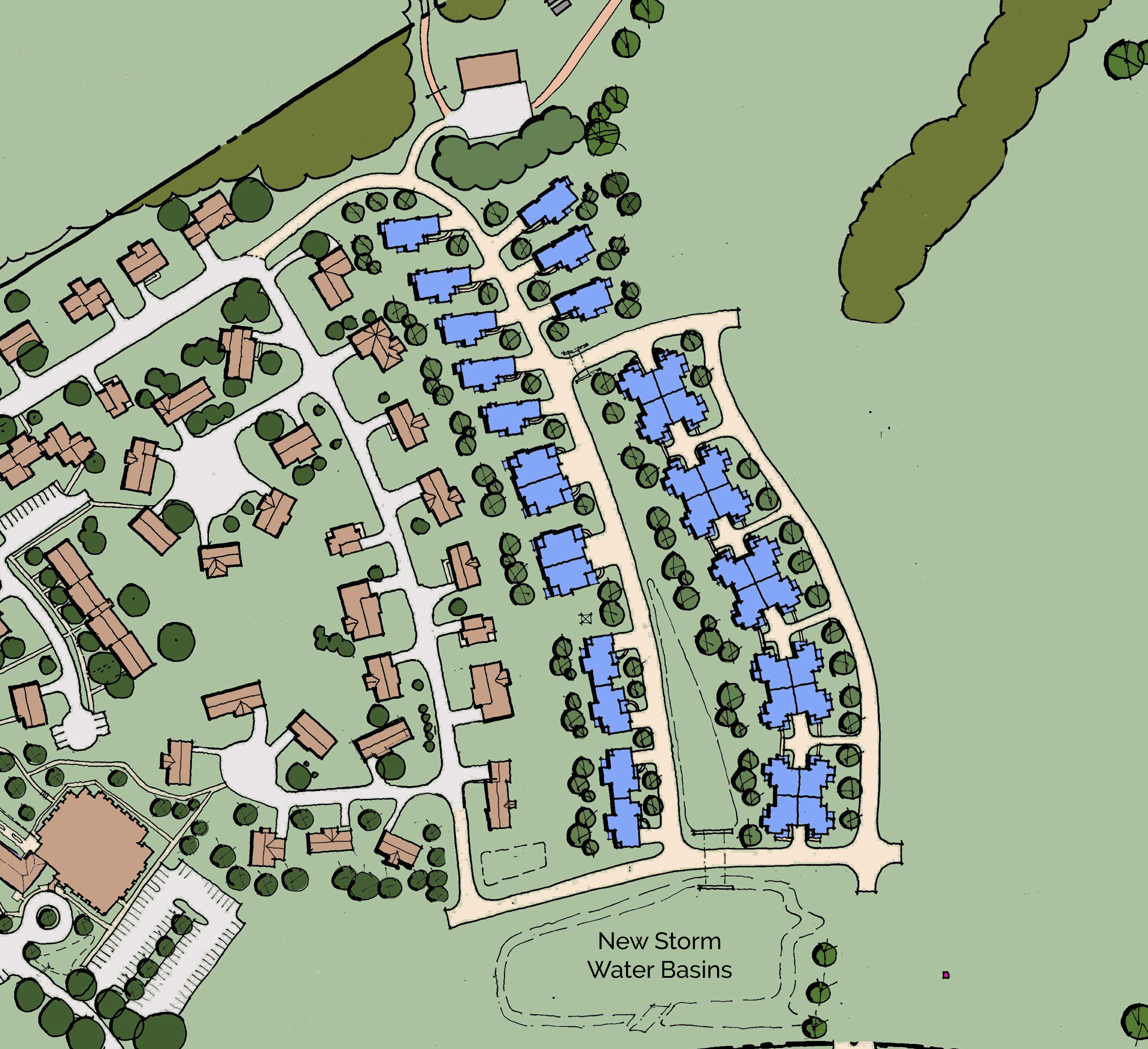 Choice & Amenities
Sizes range from 1,000 to 2,500 square feet
Choice of 2- or 3-bedroom homes
Each unit is situated on our open, rural campus
Equipped with full kitchen, garage, and laundry
Low monthly fee covers sewer, water, and trash service
Lawn mowing, snow removal, and more also included
Want to Know More?
For information on availability and pricing, new senior living construction or to schedule a tour, please contact: Tim Luipersbeck, Director of Marketing & Business Development, 301-671-5019 or tluipersbeck@fkhv.org
"Every day I am grateful that I chose Fahrney-Keedy as my retirement home. It is situated in a beautiful part of the state. It is rural and yet only a few miles from Hagerstown. The campus is pleasant and attractive. The residents take pleasure in keeping their properties
attractive. However, most important is the caring attitude of both residents and staff."
— Tom GastIndependent Living Resident
"Moving to Fahrney Keedy was a good decision for me. I Love the mountain view. Staff are responsive and courteous. The people here are friendly, and we feel like family. We watch out for one another. I am enjoying my life here."
Elizabeth ReederIndependent Living Resident
"We decided to move to Fahrney-Keedy so our living space would all be on one floor, no steps. What we enjoy about living at Fahrney-Keedy is the quietness, friendly neighbors, and open green space. We like being able to see the mountains and having a space on campus to walk. We are enjoying the many sounds of the different kinds of birds. We are enjoying the opportunities for exercise in the Community Center's gym."
— Loyal & Sue VanderveerIndependent Living Residents
"Living at FK is a real joy: wonderful people who are exceptionally friendly, plus the mountains are beautiful to look at everyday."
— Joan WatersIndependent Living Resident
Previous
Next
View a Current List of Rates
Click the button to view or download

Rate Sheet

Read Our Independent Living Brochure
Click the button to view or download

Brochure

Please Mail Me More Information
Message Us Below

Our Story

Get to know us.